Our cPanel hosting JetBackup service has upgraded to the latest version - JetBackup 5.
The menu items below will provide you with different actions you can take with the new JetBackup 5 Control Panel.
Access to the JB5 interface is under the Files group on the cPanel main screen

Once you click on the link, you can see the main interface.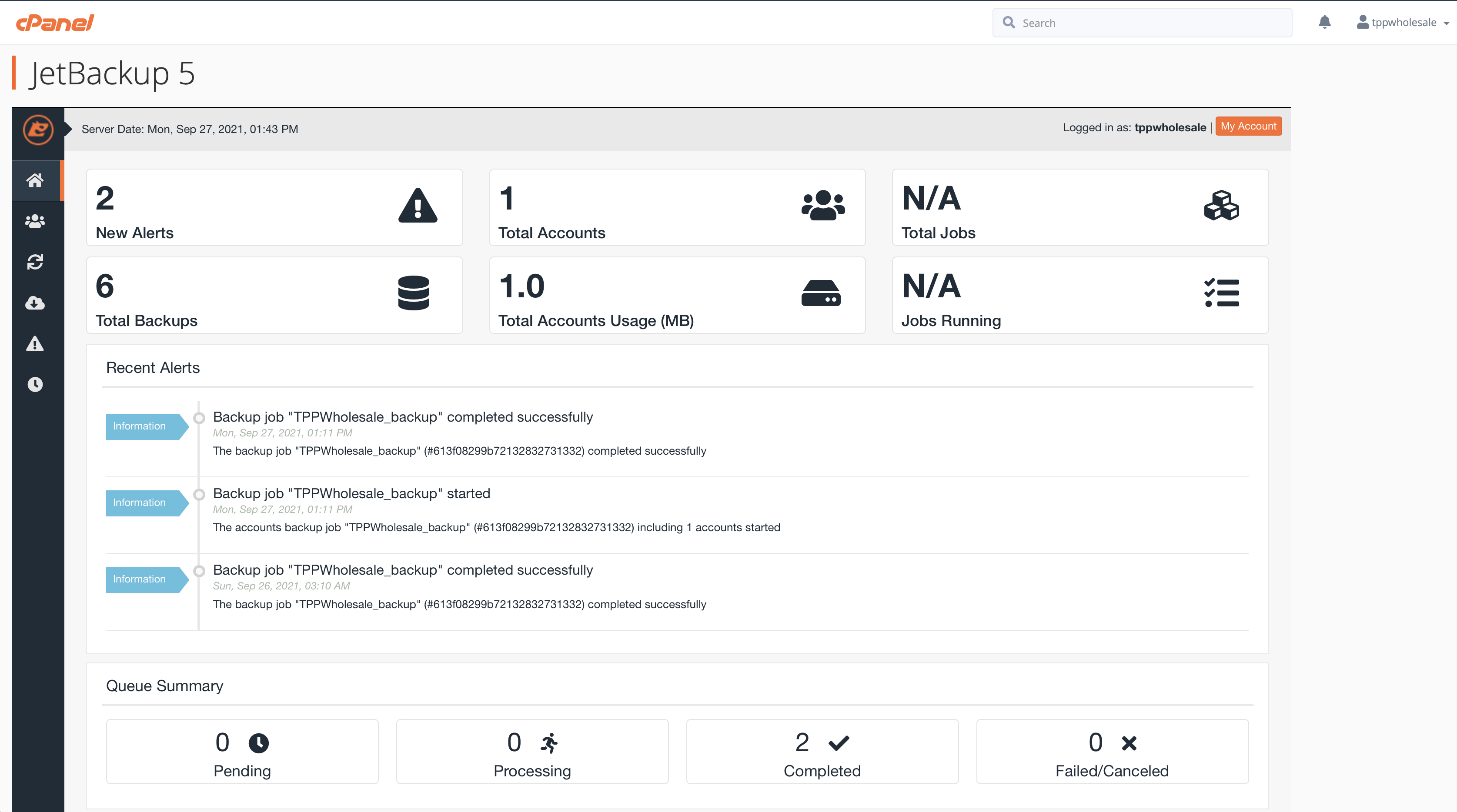 The menu accounts will show only the user account. When clicking on the account, you have three options:

Manage Account: You can add your email address for notifications. This is optional

View Backups: shows a list of the available backups.

View Downloads: Shows a list of the requested downloads.

The next item on the list is "Restore & Download"

You can click "Restore", you can see there a list of the items to restore, which you can deselect by clicking
the desired "Remove Items"; Otherwise, it will be a full restore. You can also choose a different backup date from the dropdown list.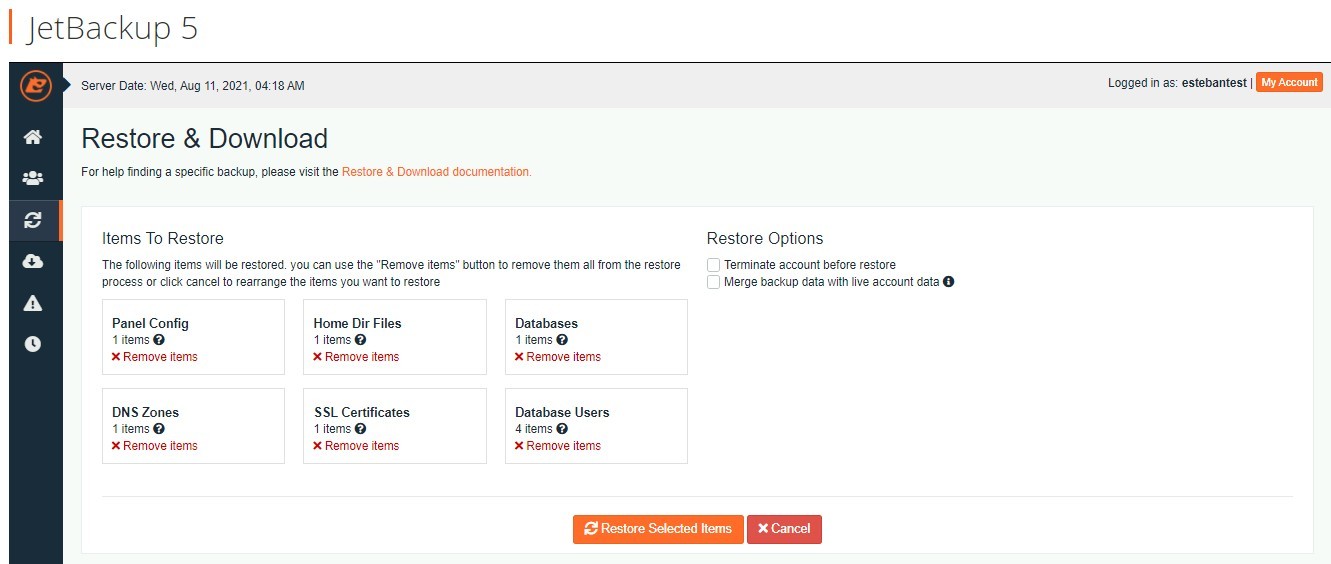 You can also click "Show Advanced settings" for more options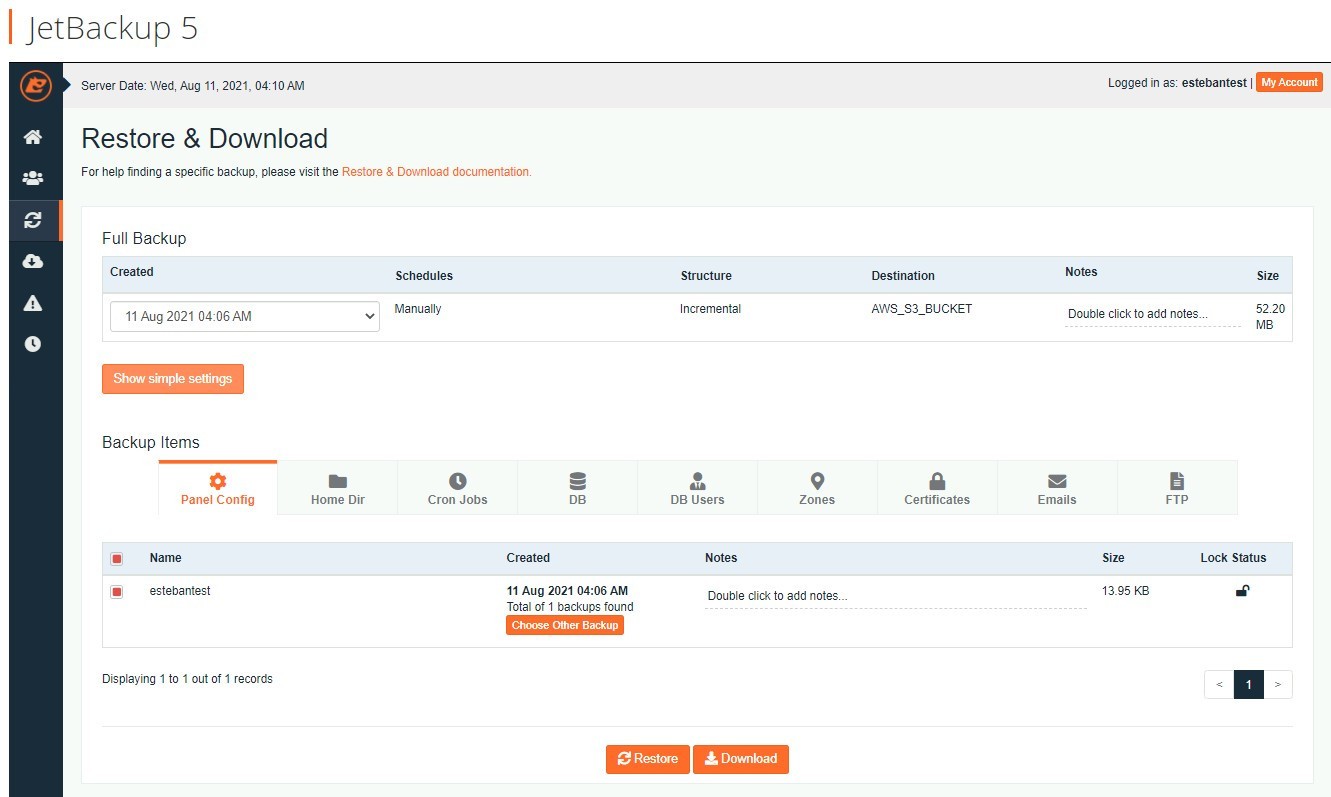 In this menu you can restore individual items such as databases, users, email accounts, files, DNS zones,
Cron Jobs, cpanel config, etc. on the "Home Dir" tab, you can choose individual files to restore or download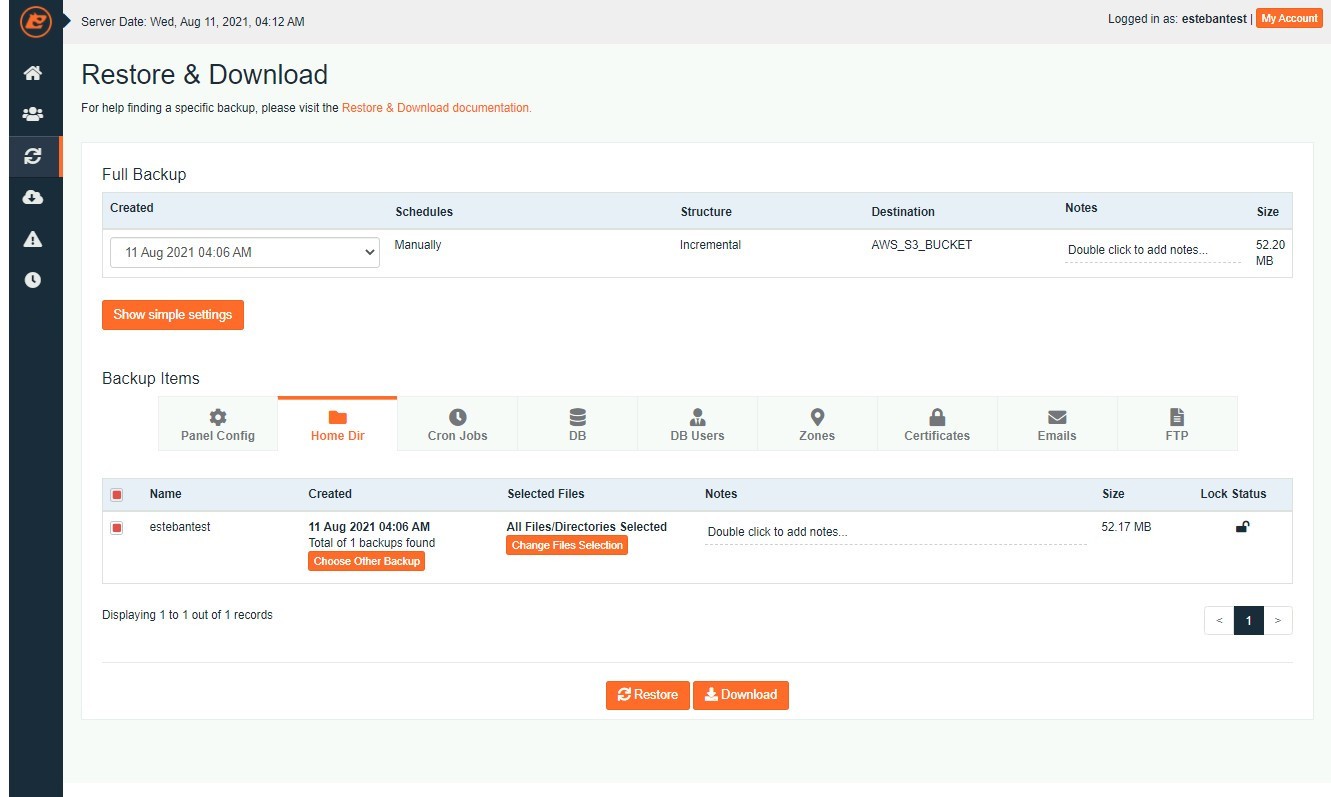 In order to do that, click on "Change File Selection" for the next screen:
On this screen you can select individual files or folders to restore or download.
It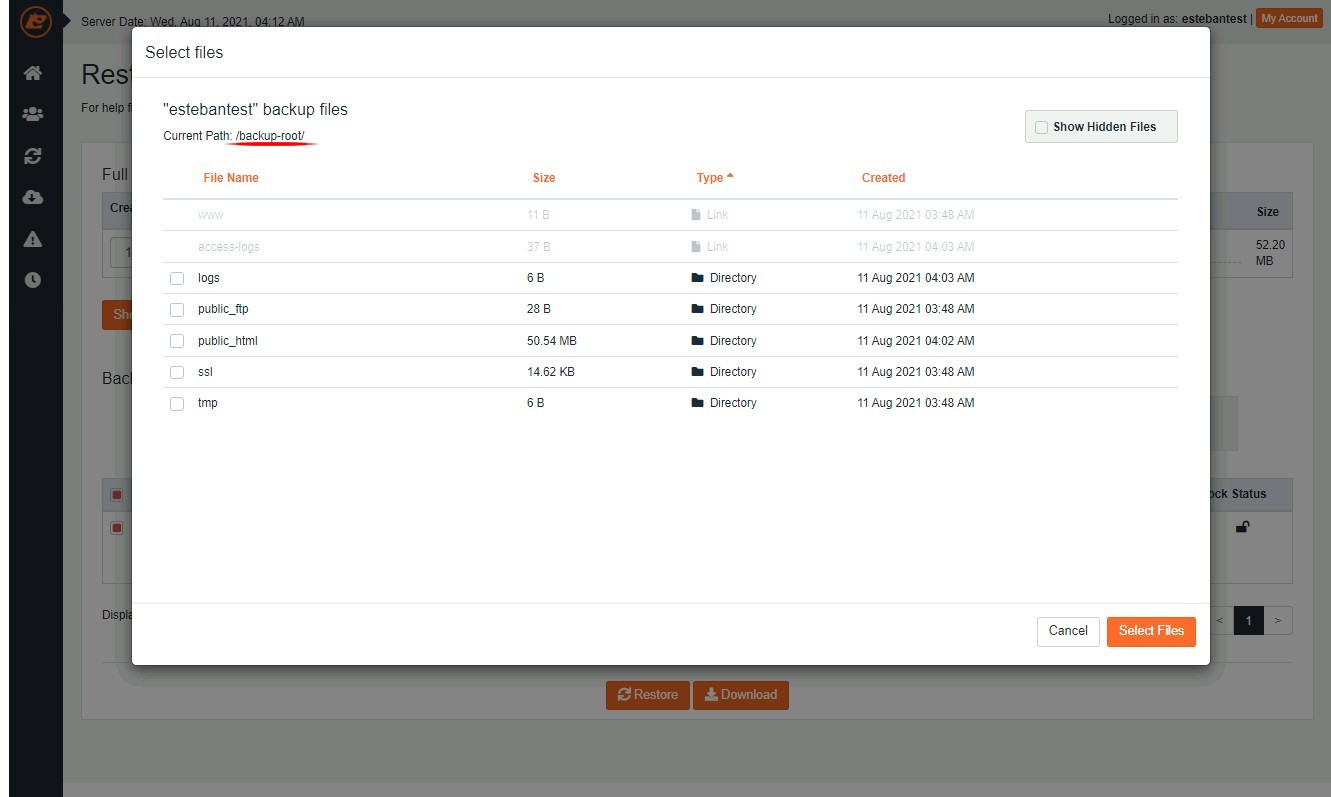 It can be tricky to go back up on the folder structure, you can do it by clicking "/backup-root/" on the top left corner.
Once you select the files or folder you want to restore or download, click "Select Files" button, and then click either Restore or Download depending on your needs.
Another option is the DB and DB users tabs, Here you can select individual databases and users to restore or download: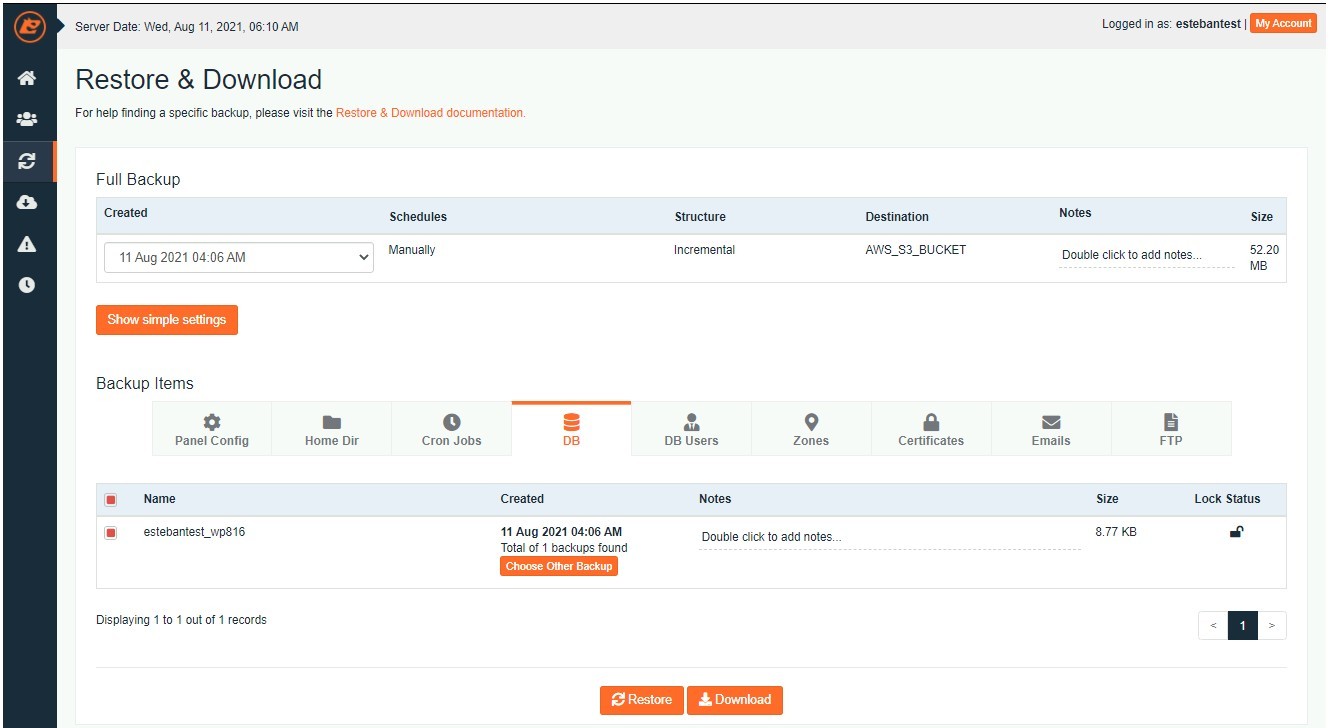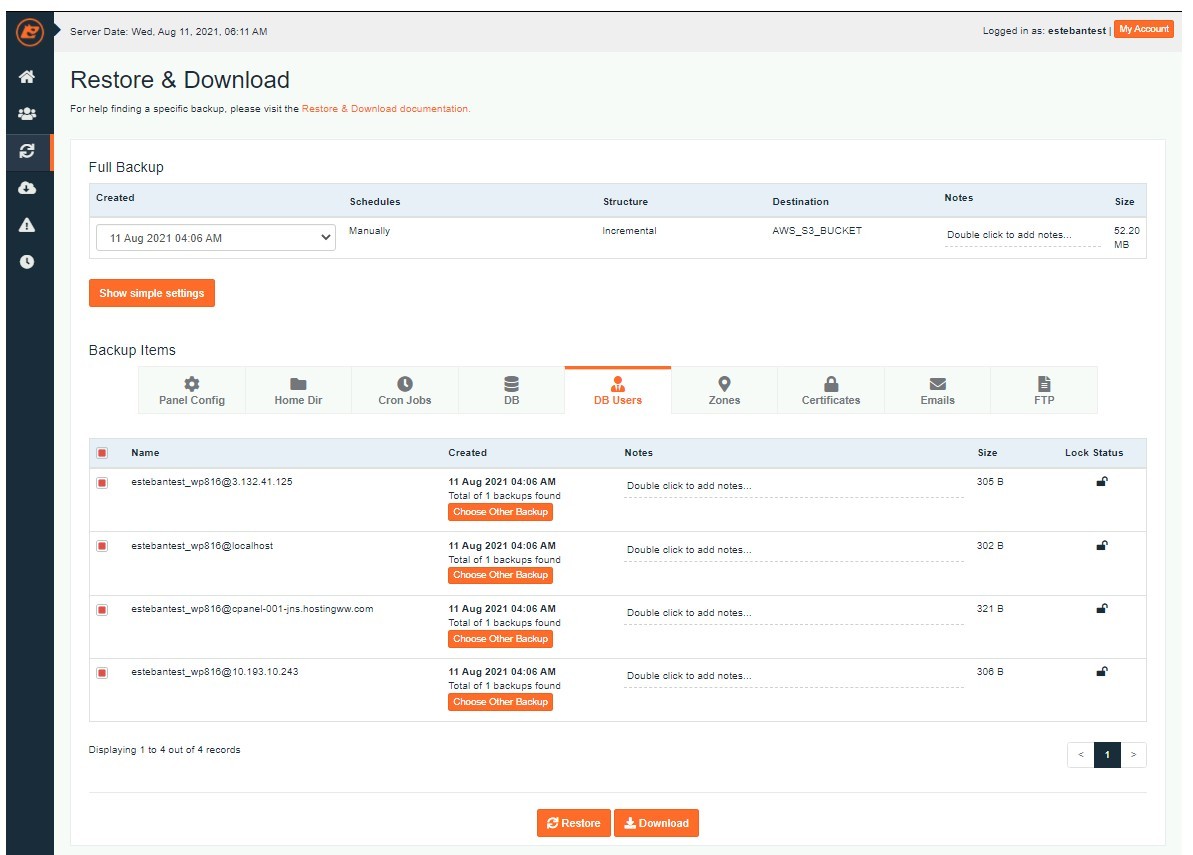 Next menu is "Downloads". In that menu you can see the downloads you requested on the previous restore screen.
Once JB5 pulls the files from the backup location, it will create a compressed file which you can download on this section.
This downloads are available for a period of 24hs. After that, they will be automatically removed.

If you select a restore or download you can check the progress of the task on the next menu option "Queue"