If you received a Payment failed email, you can submit your payment from within your account.
Access your user accounts dashboard
On the left select Account Details and then Orders & Invoices
You should see the Resubmit option to the right of the order, which encountered a failed payment
Submit the payment details as required.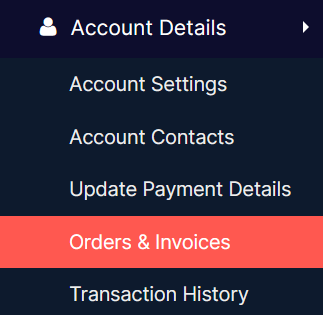 If you continue to encounter issues, please contact our sales team via our live chat, phone or email (sales@onlydomains.com) who should be able to advise you further.


Attention: Our Sales Team is unable to take payment or card information over the phone or chat for your security.
If you require a bank transfer option to make a payment please reach out to sales@onlydomains.com, who will be able to provide you with the required details.
Attention: an International transfer surcharge of 15USD will apply for orders of a worth lesser than 500USD.