Want to use Business Mail Calendar on your Windows PC? Need to worry, we are here with a solution!
Please note, Business Mail currently supports only displaying events from the Calendar.
Hence, you will not be able to create, update or delete an event directly via Windows.
Navigate to the Windows Settings (or use the keys Windows + I)
Click on Account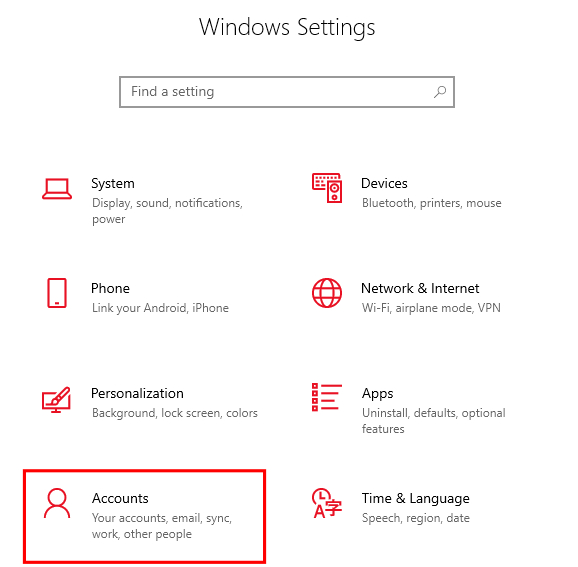 Click on email and accounts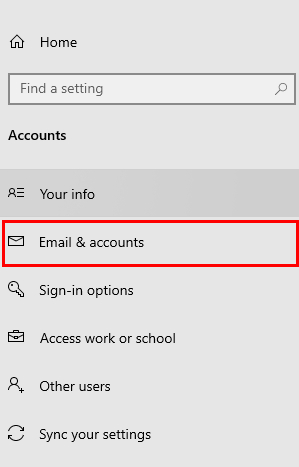 Click on Add an Account
Select iCloud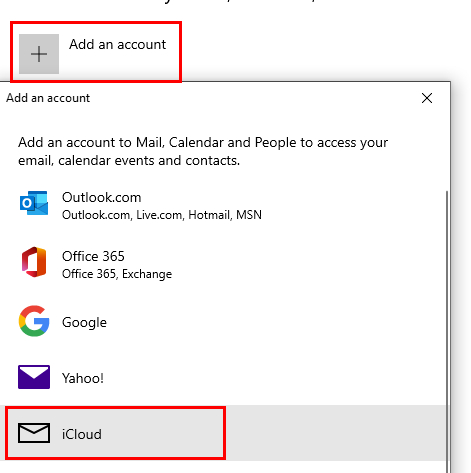 You don't need an iCloud account for this. We select iCloud because Windows has enabled CalDAV via the iCloud option.
Its time that you enter your Business Mail email id, a desirable name, and password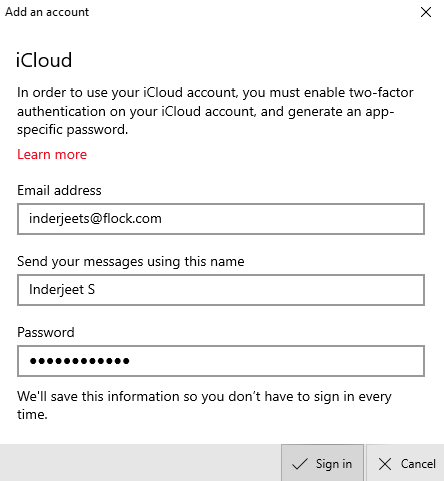 Post this, your Business Mail account would be added to the Accounts List.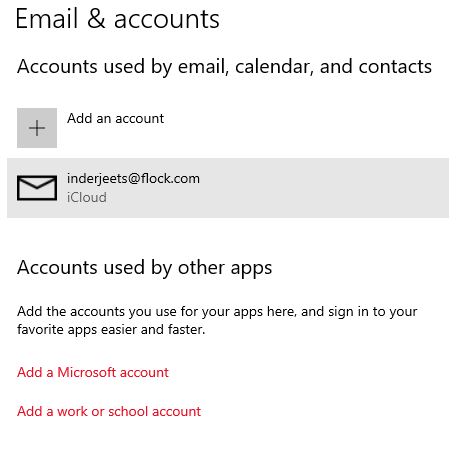 At this point, we would need to tweak the settings such that it work's for Business Mail.
Click on the Business Mail account, then click manage.
Now, click Change Mailbox sync settings, then enable the Calander option and click Advanced Mailbox Settings.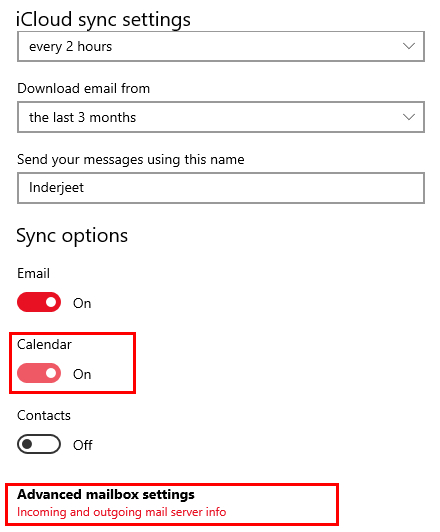 In the Advanced Mailbox Settings you need the enter the following:


If you are based out of the European Union region then please use dav-eu.titan.email as the Calendar server.




IMAP: imap.titan.email:993:1
SMTP: smtp.titan.email:465:1
Calander server: https://dav.flockmail.com

Hit Done.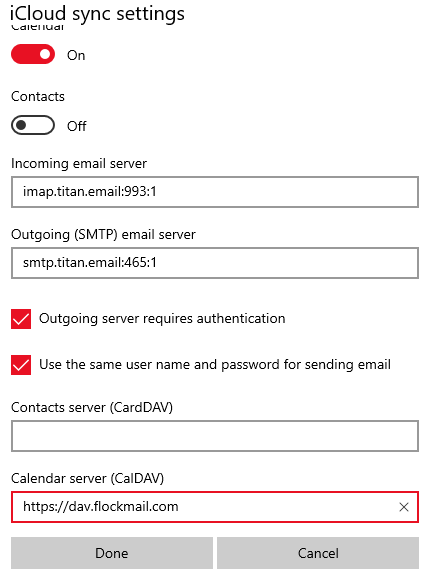 If you get a pop up saying "Your settings are outdated" and stating fix account, click on the fix button, and enter the password once.

Once done, it will sync the calendar and email. (If you get the same pop up multiple times please ignore it as it is a possible glitch on Windows which causes this)
That's it! You should be able to view all your emails as well as use the calendar via the Windows Mail and Calendar app.